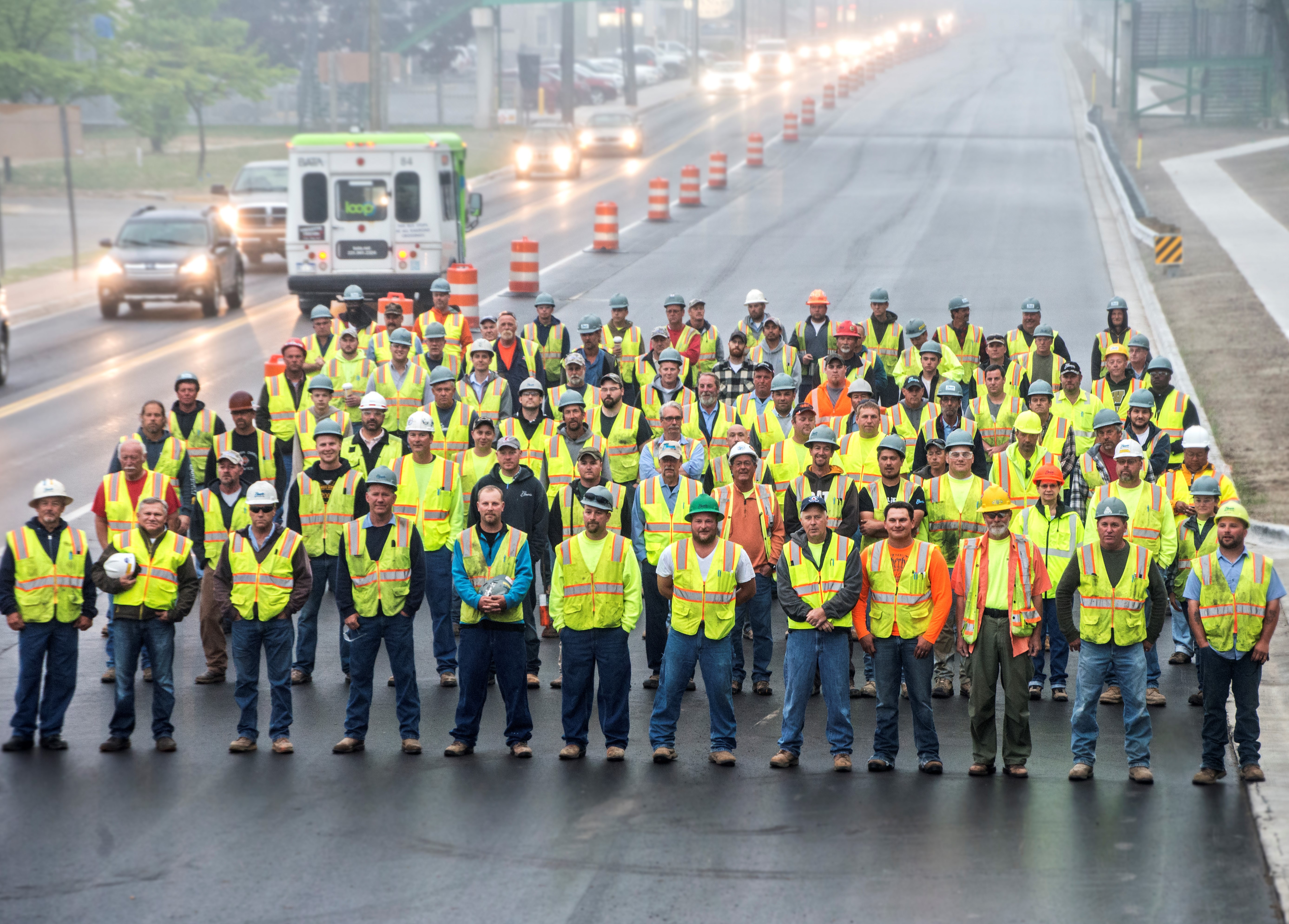 Family-owned for over 60 years
In 1956, Elmer Schaub—the Elmer part of Team Elmer's—and his wife, Edna, opened for business digging conservation ponds with a dragline crane. Elmer Schaub ran the business until 1977 when he decided to retire and offered Russell "Butch" Broad the chance to buy the business.
Since 1977, the company has continued to expand across northern Michigan while maintaining its dedication to a high-quality product and customer satisfaction. Today, the name Team Elmer's encompasses Elmer's Crane & Dozer, Inc., Elmer's Esphalt, and Elmer's Concrete, among others. We continue to build better communities through our commitment to service. Service to our clients, service to our coworkers, and service to our communities.
---
1980
Added hydroseeder and hired our first engineer, Gary Holcombe, who later became a part-owner in the business
---
1982
Bought first excavator and began doing underground construction for water and sewer
---
1983
Purchased first crusher and started the aggregate division
---
1987
Purchased asphalt plant and set it up at our new Cass Street location
---
1988
Expanded our engineering department and purchased an excavation company from Ambrose Schaub, Elmer's brother
---
1990
Bought a concrete plant and added our ready-mix concrete division
---
1994
Purchased Traverse Asphalt and moved to the Rennie School Road location in Traverse City
---
1998
Acquired Manistee location
---
2000
Acquired Big Rapids location
---
2001
Ludington and White Cloud plants come on board
---
2002
Cadillac plant built
---
2004
Houghton Lake, Beaverton, Omer, West Branch, East Tawas, and Oscoda plants joined the team
---
2005
Added Kalkaska crane operation and heavy haul trucking
---
2006
Built concrete plants in Kalkaska and the Tri-Cities/Midland area
---
2009
Troy Broad, Todd Broad, and Tonya Wildfong, Butch's three adult children, purchase the company
---
2010
Acquired Drenth Brothers pit properties in Ellsworth, MI
Acquired Concrete Designs, Inc, a concrete cutting and piling company that services the entire state of Michigan
---
2011
Purchased Mohawk Transport
---
2012
Purchased Cordes Excavating in Hillman, Michigan
---
2019
Expanded Petoskey location
---
2020
Acquired Gamble's Redi-Mix in Harrison, Michigan