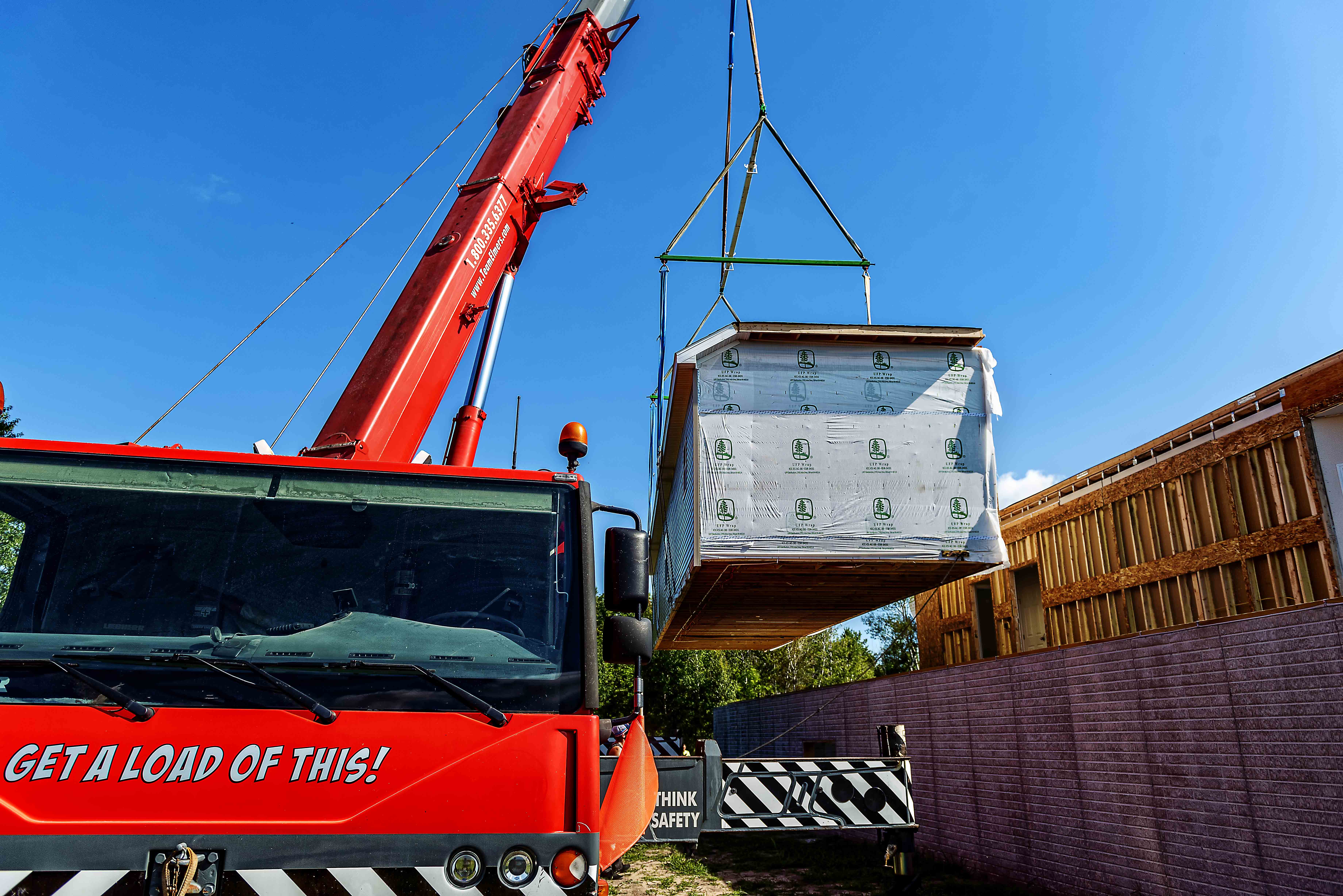 When brawn just isn't enough, use your brain and our power to save you time and energy. Team Elmer's knowledgeable rigging crew has solved complex and unique challenges for oil and gas companies, manufacturers, units of government, and other organizations.
A variety of lifts are possible with our 40 to 185-ton cranes which reach up to 325 feet, and forklifts up to 80,000 pounds.
We can make almost anything portable. From trusses to tanks - tough tree removals, presses to plants, houses to air conditioners, - our patient and detail-oriented staff is ready to serve.
Team Elmer's is also available for emergency crane work.