Click here to view a list of job openings in Northern Michigan at Team Elmer's and apply today!
What is it like to work at Team Elmer's?
We pride ourselves on our employees. Check out this video to hear what it is like to work for Team Elmer's from some of the employees.
Hiring Philosophy - What we look for in a qualified candidate
The employees of Team Elmer's build and support many of the largest and most complex construction projects in the region and it all starts with hiring the BEST candidate! Team Elmer's employees are committed to building better communities through integrity, quality, and service. Whether you are looking to start your career, advance your skills, or share your current talent, Team Elmer's is the place for you.
Company History at Team Elmer's
Team Elmer's began in 1956 by Elmer Schaub. The seven-employee company was bought in 1977 by Butch Broad, an energetic entrepreneur who steadily expanded Elmer's for decades. Today, our company is led by Butch Broad's three children and an experienced management team.
Team Elmer's is comprised of six divisions: asphalt, excavation, concrete, aggregate, trucking, and crane and rigging. With all of our improvements, we have only begun to scratch the surface of what is to come with the future of Team Elmer's. We can only reach that future by continuing our commitment to integrity, quality, and service.
Our Traverse City, Michigan-based company proudly employs more than 500 skilled professionals and operates out of 15 Michigan locations.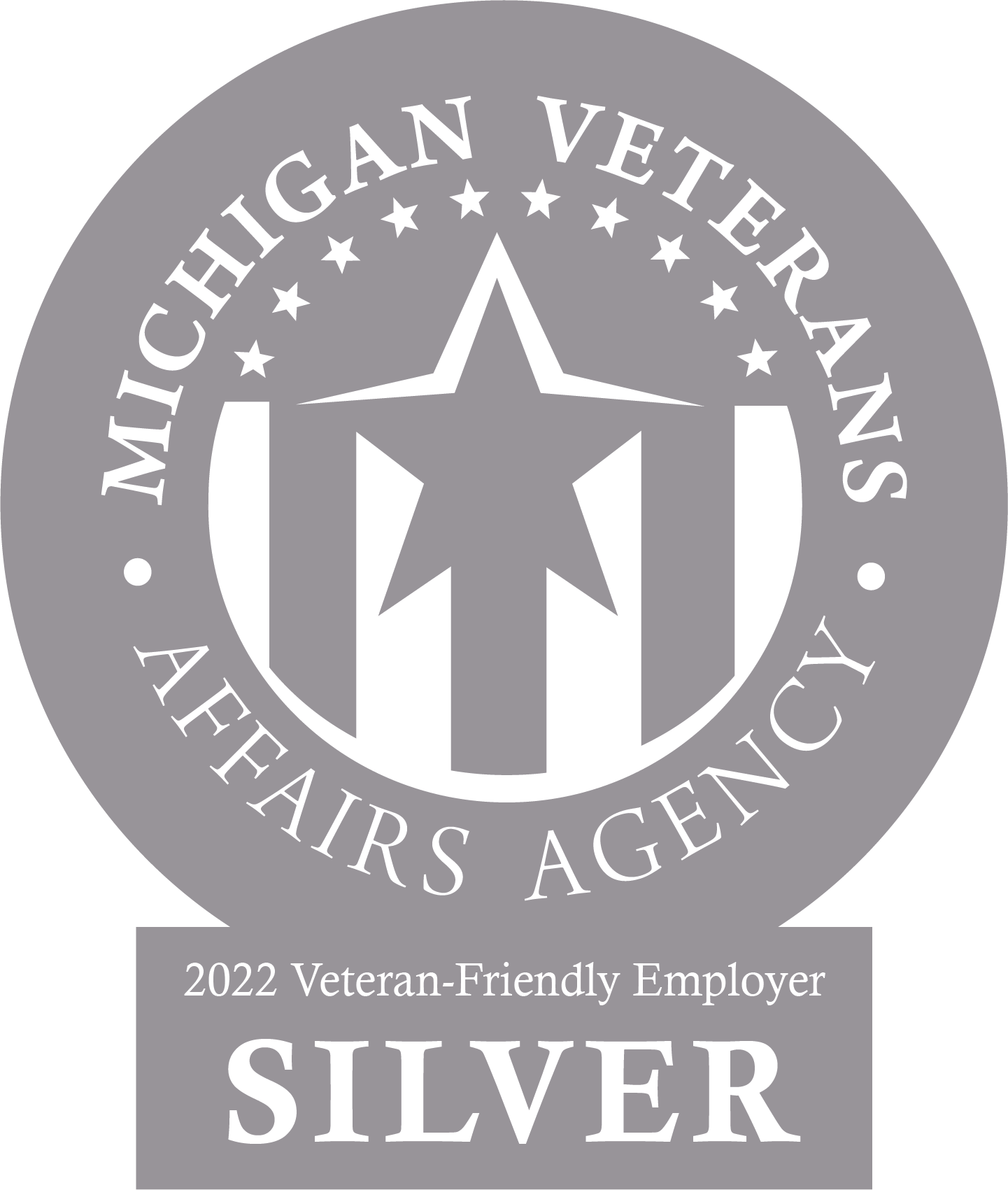 Veteran-Friendly Employer
We are extremely proud to have earned the distinction of being a Michigan Veteran-Friendly Employer. Building better communities requires integrity, an unwavering commitment to quality, and exceptional service. Military veterans make up more than 10% of our workforce because they share these same values and possess many of the skills that are essential to the success of our company. Whether you are a transitioning military veteran or a veteran looking for a new opportunity, please consider joining our team.
If you are a military spouse, we know that your career is impacted by the many sacrifices that are required of your family's commitment to serving our country. We encourage all military spouses to apply for a position at Team Elmer's.