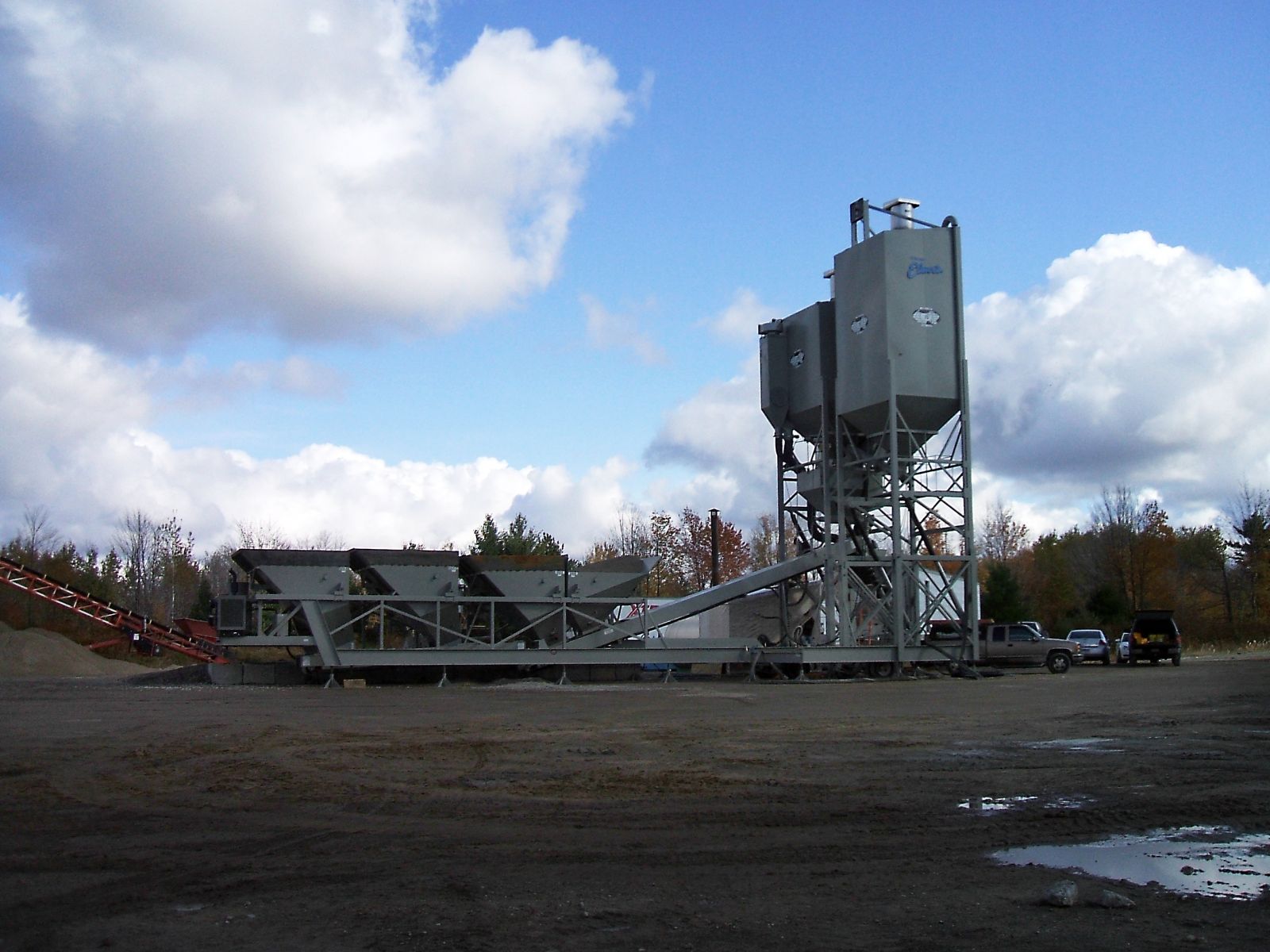 Portable Cemco Four Pin Concrete Batch Plant
Team Elmer's portable concrete batch plant allows us to increase production and decrease costs. This plant has many highlights:
Completely self-erecting; eliminating the need for cranes, a substantial saving in set-up costs and time.
Totally self-sufficient and needs no outside power source.
Compact footprint minimizing job site space requirements.
Can be erected and operational within one day.
Able to produce over 150 cubic yards per hour.
With the plant closer to the job site, fewer mixers are needed, saving fuel, labor, and equipment costs.